Today, March 5th in 1953 marks the 60th anniversary of the death of Joseph Stalin ending the reign of one of the most brutal butchers of the twentieth century.  He was the General Secretary of the Soviet Union and was the uneasy, untrusting ally of the United States and Great Britain during World War II.As soon as the war was over, he became the first face of the United States' arch enemy in the Cold War.  Literally, tens of millions of common people and hundreds of political leaders from the Soviet Union died as a result of Stalin's direct orders.
Stalin's rise to power was as brutal as his rule. He had tentacles everywhere providing him information, including Lenin's private office, where Stalin's wife worked. In early 1923, Lenin believed Stalin was too rude and would not be tactful enough to handle the power that comes with the position of General Secretary. Lenin went so far as to write this.
As Lenin's health failed, due to complications from a failed assassination attempt, Stalin would become his messenger. Also, with Lenin ailing, Stalin knew he would have to move and move quickly to seize power. Stalin set out to create conflict within the party and remove potential contenders.  At Lenin's funeral, Stalin stated, "Leaving us, comrade Lenin left us a legacy of fidelity to the principles of the Communist International. We swear to you, comrade Lenin, that we will not spare our own lives in strengthening and broadening the union of laboring people of the whole world – the Communist International" (Simkin).  Stalin believed that he could present Lenin to the world as the "new Jesus Christ" and communism would soon displace Christianity (Simkin).
Following Lenin's death, Stalin continued to divide and conquer within the Politburo, always finding allies and alienating enemies. Once his new allies would start working with him, he would have his enemies either sent to Siberia or killed. His internal power within the Communist Party came out of fear more than respect.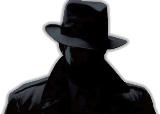 Stalin's rule came at a heavy price to the Russian people. Most of them had little to eat and many would starve to death during the harsh Russian winters. All this was done during the early 1930s when the world's economy was so bad that there were no countries to offer help. This didn't slow down Stalin at all, next he turned his attention to purge the Red Army of his detractors, based on his belief that the army was planning a military coup. By the time he was finished, an estimated 30,000 military personnel were executed. Lastly, Stalin turned against his own secret service, the NKVD.
As Stalin was finishing off the so-called "fascist elements" (Simkin) with his secret service, and he felt he had cleaned up his own backyard, he turned his focus on Hitler's potential movements in Europe. Stalin wanted to build an alliance with other European countries, believing Hitler would not attack a united Europe. First, he reached out to British Prime Minister Neville Chamberlain, who didn't trust or like the communist dictator Stalin. When the British rejected him, the paranoid Stalin believed that the British were encouraging Germany to attack east (Russia), rather than west (France and Great Britain). While Chamberlain has long been vilified for his opinion of Hitler, he was spot on with his evaluation of Stalin. Surprisingly, Churchill, who opposed Chamberlain's position on Hitler, wished to form the alliance with Russia, despite the fact that Churchill disliked and did not trust Stalin.
Once Hitler started his quest through Europe, Stalin believed that Germany would not attack the Soviet Union until they had conquered both France and Britain. However, Stalin had one other move to get his union with the Allies; he would form an alliance with United States President Franklin D. Roosevelt. This would put him into an alliance with Great Britain. And so it was. Stalin, Churchill and Roosevelt would form an uneasy alliance for the next five years. Roosevelt and Churchill would turn a blind eye to the atrocities carried out by their ally Stalin, while in the same breath condemn those of Hitler. All three allies spied on each other throughout the war. Currently, I am writing a book about the Soviet's spying on the United States.
One of the factors in the United States' decision to drop the atomic bombs on Japan was not only to end the Pacific War, but to keep Stalin from taking over China and other countries in Asia. This was an ironic thought process, considering their division of Europe among the Soviets, the French and the British, and the Americans basically handed the Soviet Union to Eastern Europe to rule. The Soviet Union believed that if the United States was the only one with nuclear weapons, they would be at great risk. Stalin knew the Soviet Union must possess the atomic bomb, if he was to have any chance of advancing communism around the World. Stalin acquired the bomb through abduction of scientists and spies in the United States and Great Britain.
All this happened sixty years ago today. Today's American headlines again discuss the threat of a Russian show of force using nuclear weapons. Do we see any similarities today between Stalin's actions and those of Putin in the Ukraine?
WORK CITED
Simkin, John. "Joseph Stalin." Spartus Educational. N.p ., Web. 5 Mar. 2014.